---
20 Places For Foodies In The East Neuk & Fife
Whilst Scotland has long had a sterling reputation for amazing scenery and a rich history, it also has a strong heritage of amazing food and drink.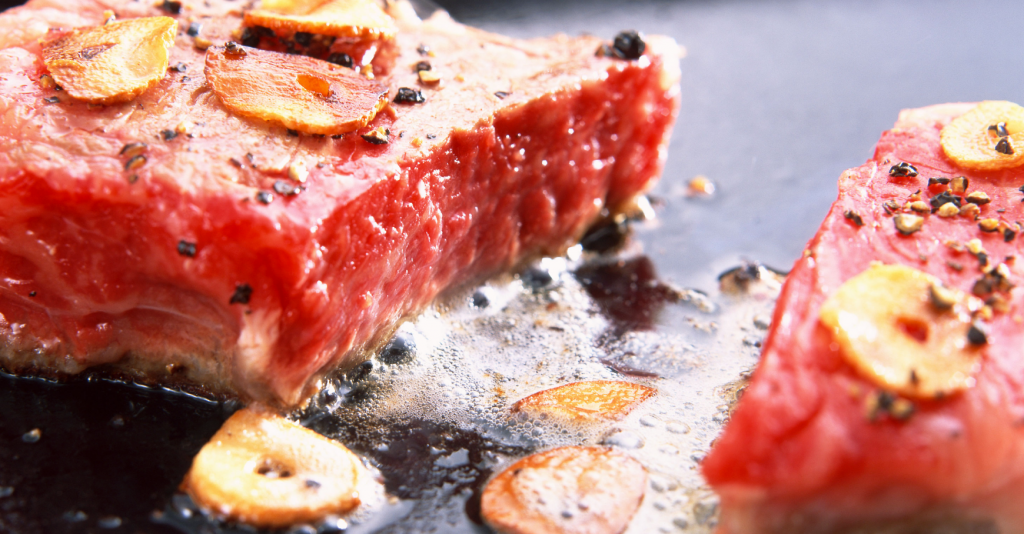 Apart from the traditional Scottish additions to world cuisine that everyone knows and loves, East Neuk is home to a vast array of amazing eateries, cafes, pubs and much more. The East Neuk in particular has a plethora of award winning restaurants, which fuse locally sourced ingredients – including the freshest seafood – with their own unique twists and styles.
For those looking for a holiday that combines breath-taking scenery and the finest cuisine, there are few places in the British Isles that can compete with East Neuk.
Ovenstone 109
Ovenstone 109 is a brand new craft microbrewery in the East Neuk of Fife. A one-time tractor salesroom and local landmark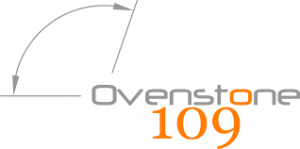 just outside Pittenweem, Ovenstone109 makes great tasting, locally crafted beers and ales and offers a different brewery experience. It's craft beer without the craft nonsense, unravelling the mystique behind microbrewing and making beer that does good things as well for the local community and for planet earth.
Ovenstone Works, Ovenstone, Anstruther KY10 2RR
www.ovenstone109.com, info@ovenstone109.com
facebook.com/ovenstone109, twitter.com/@ovenstone109, instagram.com/ovenstone109/
La Petite Epicerie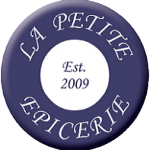 First opened in 2009, La Petit Epicerie brings together continental deli flavours and treats with locally sourced produce, and sits right on the picturesque harbour of Anstruther.
For those self-catering, or even just looking for treats, La Petite Epicerie is stocked to the rafters with homemade pies, quiches, cheeses, hams and salamis, cakes, chilli's and anything else you can shake a fork at.Where possible, Le Petite Epicerie uses local producers of meat, fruit and vegetables, making them the perfect gateway for sampling a few slices of local and French delicacies at the same time. Formidable!
Biscuit Café
Ensconced in the postcard perfect town of Culross, Biscuit Café adjoins a gallery for ceramics and artwork, making it the perfect way to ingest a little culture alongside the amazing coffee and cakes.
Serving locally roasted coffee and homemade fare, Biscuit Café has built up a stellar reputation in the six years it has been in business for. It offers a perfect landing spot for tired feet or hungry stomachs, with a delightful garden for open air dining.
Ardross Farm Shop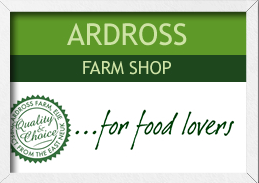 As well as boasting a number of great restaurants and other eateries, the East Neuk is also dotted with amazing farms, with many running their own on-site shops.
Ardross Farm Shop is one of the very best, offering fresh, seasonal vegetables, pies made from their own beef, burgers, jam and much else. Besides making their own amazing foods, Ardross Farm Shop also sources many products locally and from further afield, including rare breed bacon and pork, British wines and beers, ice creams and much, much more.
If you are planning a day out, barbeque or picnic, Ardross Farm Shop is amazing place to stock up.
Dreel Tavern
For those seeking a traditional pub with a well stocked bar, Dreel Tavern is most definitely the answer. Dreel Tavern prides itself on its small, well-constructed menu, which includes such fare as Provencal Irish mussels with garlic, tomato and red wine and Dreel steak sandwich – a grilled minute steak topped with caramelised onions, roasted cherry tomatoes, dressed rocket and chips.
The owners of Dreel Tavern also promise respite from the scourge of most modern pubs, they promise no Sky TV, no gambling machine and no juke box – just great food, great drink and a friendly, welcoming atmosphere.
Haven Bar and Restaurant
Living up to its name, Haven Bar and Restaurant offers great beer and food, all in the beautiful surroundings of Cellardyke village.  Serving food from 5.30pm – 8.30pm, Haven Bar and Restaurant combines locally bought seafood with amazing dishes like Black Isle lamb shank and rich, homemade chocolate fudge cake.
Offering an amazing locale, lovely staff and beautiful food, Haven Bar and Restaurant is exactly what it promises to be.
Tannochbrae Tearoom

Sitting on the high street of the Royal Burgh of Auchtermuchty, Tannochbrae Tearooms invokes the post-war period to offer an experience that takes you back in time. Running since 1994, Tannochbrae has built a sterling reputation for its wide variety of teas (28 blends); delicious home baked good and light meals of sandwiches and the like. In addition, candlelit suppers are available if you book in advance.
If you want to take a step back in time and indulge in an elegant afternoon tea, there is nowhere better to do it than the Tannochbrae Tearoom.
Pillars of Hercules Organic Farm
Another great farm producing amazing food, Pillars of Hercules promises pure organic vegetables, as well as providing eggs from their own hens. Visitors can also grab a bunch of the farm's popular cottage garden cut flowers.
Running since 1983, Pillars of Hercules took steps early to distinguish their food from other farms that might use chemical agents to grow their produce. Seeing the value of wholesome, organic food long before most other farms, Pillars of Hercules recently received an award for being the UK Best Small Organic Store.
Chillilicious

Scotland's only chili farm and the UK's northernmost chili farm, Chillilicious produces homemade chutneys that light up the palette.
Run by a mother and daughter team, Chillilicious chillies are vegetarian, vegan and gluten-free and largely use ingredients grow on site. For foodies searching for a spicy relish or accompaniment, Chillilicious is a unique, tasty treat.
The Pavilion Café
Sporting a family-friendly atmosphere, The Pavilion Café serves up great food with friendly service.  Serving a variety of local seafood and other fare such as burgers, ice cream and other treats to keep your energy up, The Pavilion Café also serves up seasonal food.
One of the main attractions of The Pavilion Café is the amazing seafood, which you would be hard pressed to find outside of most highly touted restaurants. Whether looking for a seafood lunch or just a quick drink, The Pavilion Café is a real gem of Elie.
Cairnie Fruit Farm
With multiple awards under their belts, the family run Cairnie Fruit Farm offers a pick your own experience on 45 acres of pristine fruit orchards. Strawberries, blackberries, brambles, cherries, blackcurrants and much more await eager pickers, providing the perfect snack for long hikes or just for the perfect desert!
As well as the succulent fruit on offer, Cairnie Fruit Farm also has a great café, play area for children and a fully stocked farm shop, allowing you to take more amazing produce away with you.
The Waterfront Restaurant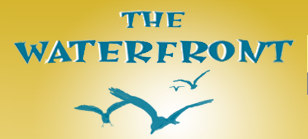 As the name suggests, The Waterfront Restaurant has stunning views of Anstruther Harbour, offering a feast for the eyes as well as the stomach. In the summer months, The Waterfront Restaurant has al fresco dining , allowing you to make the most of the surroundings.
The menu offers a mixture of local seafood, including stuffed seabass, steamed mussels, citrus salmon and traditional fish and chips. For afters, the great sweets menu offers further temptation.
Craig Millar
Taking advantage of another beautiful part of the East Neuk – the fishing village of St Monans – Craig Millar uses local fish and produce to create amazing dishes that you will remember for a long time to come.
Craig – with 25 years of experience under his belt – has created a restaurant that uses the very best ingredients and put his own unique twist on them, creating food that is hard to match anywhere in the area. The two AA rosettes and 5 rating in The Good Food Guide testify to both Craig's skill and the overall atmosphere of the restaurant. 
Cambolicious
As well as sporting amazing food, the area around the East Neuk also hosts many food and drink festivals, with Cambolicious being one of the most popular. Cambolicious showcases a massive selection of Scotland's best craft ales and ciders, as well as a chance to meet the brewers themselves.
Alongside the beverages, there are also food stands, traditional fare games and much else besides. If you love traditional ales and drinks, Winter Cambolicious runs from the 8th of November.
The Crusoe Hotel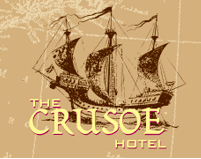 Family run, The Crusoe Hotel is right on the waterfront and offers amazing views over the Forth and Largo harbours.
Renowned for its friendly service and transcendent food, The Crusoe Hotel serves up fresh lobster caught that day as well as masses of other local produce and seafood.
With a fluid menu, The Crusoe Hotel should have something to suit every palate.
Fisher and Donaldson
Four generations in, Fisher and Donaldson has rightly earned a reputation as one of the best artisan bakeries in the entire area.
Holding a Royal Warrant, the bakery is entirely family run and employs over 100 people, with shops dotted across the region in Cupar, St Andrews and Dundee.
Producing traditional Scottish and continental products as well as breads, Fisher and Donaldson is a must-visit for any foodies in the region.
Heron Bistro
Another Pittenweem establishment, Heron Bistro serves up a mean, locally caught dressed crab, all surrounded by works of local artists.
Taking traditional, local ingredients, Heron Bistro provides a great, friendly dining experience coupled with amazing food, such as the homemade smoked mackerel pate, which is not to be missed. For a snack or meal, Heron Bistro is a real gem of an eatery.